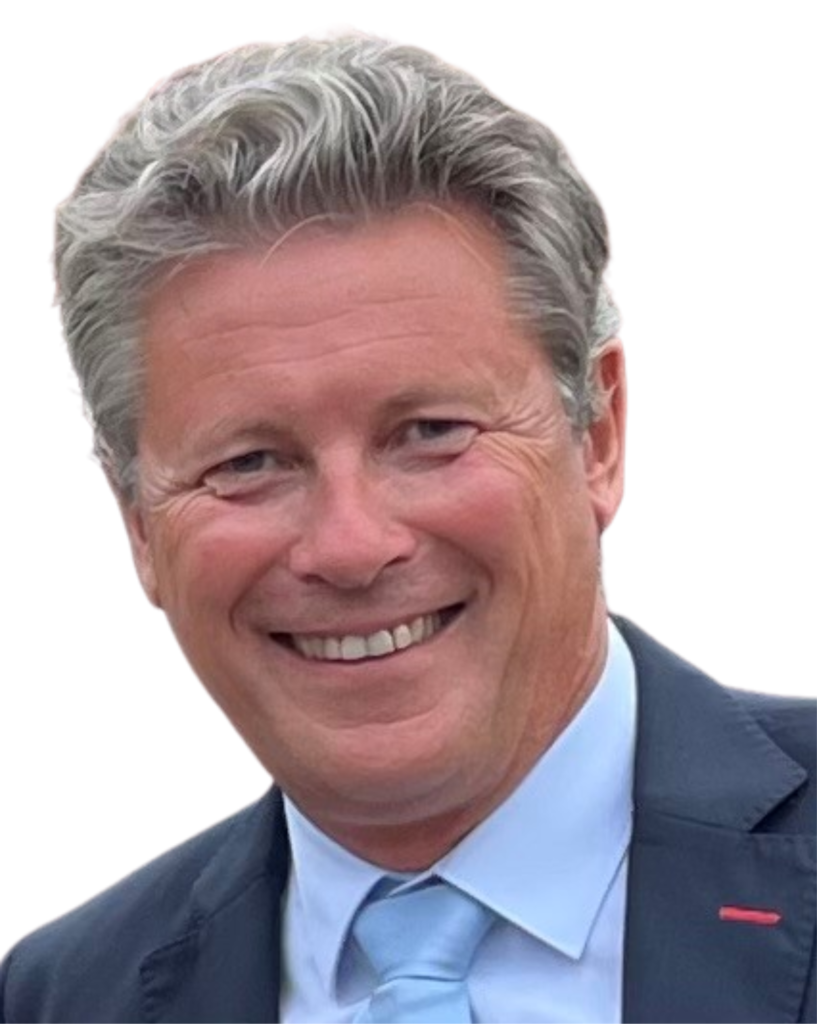 A few words from our president
"
Conceiving, formulating and producing technical coatings cannot be done without thinking about the quality and reliability of our solutions. Whatever your project, this is MAX PERLÈS' top priority.
Our guarantee of reliability is that MAX PERLÈS exists since 1948. Our company is the leader in its national market and is recognised internationally. Our coatings are tested by certified laboratories to meet the requirements, regulations and standards in the countries where we operate.
Certified ISO 9001 since 1996, our company gives great importance to customer satisfaction. This is why we permanently invest in:
Our research and production tools, in order to offer our customers innovative and high-performance products and to guarantee short delivery times.
Our staff, in order to offer world-class service. Our employees take pride in providing commitment and efficiency, making our company one of the most flexible and reactive on the market
Our priorities do not stop there. We also permanently work towards reducing our impact on the climate and on our environment:
Our products now contain no volatile solvents or C.M.R. (carcinogenic, mutagenic or reprotoxic) substances.
They contribute to the protection and safety of hydraulic, industrial and nuclear civil works worldwide.
We pursue an increasingly eco-responsible approach: reduction of our energy consumption, reduction of the waste we generate, use of bio-chemicals if and when possible, reduction of paper usage, electric vehicles….
Here in a few words are the spirit and ambition of our company. We are happy and proud to share them with you and invite you to discover on this website their impact on who we are and what we do.
"
Franck Muteau, CEO of MAX PERLÈS.
Designer, formulator and producer of technical coating systems for the waterproofing and internal protection of concrete and steel works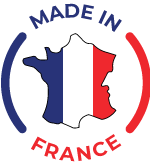 French Expertise since 1948 located in the North of Paris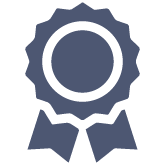 Certified ISO 9001 Version 2015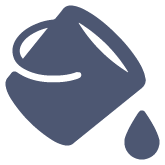 7 fields of activity
At the service of our customers
A Research & Development laboratory
A production plant
A commercial and technical presence throughout France and internationally
An administrative team dedicated to your requests
A training centre
Whether you are an infrastructure owner or operator, a consultant or designer, a civil engineering company or main contractor, a specialized painting and coating contractor, you are sure to find at MAX PERLÈS the long-term solution to your waterproofing and protection project!
When they are installed by MAX PERLÈS-approved application companies and MAX PERLÈS-certified applicators, they benefit from a Joint Warranty Commitment that generally lasts 10 years.
Innovative and efficient coatings
It's 60 years of research, development and field experience that allow us to offer today a range of coatings capable of responding to the needs of each of our customers' sectors:
Drinking Water Storage and Treatment Plants
Domestic and Industrial Waste Water Treatment Plants
Desalination Plants
Oil & Gas Storage Facilities
Waterproofing and Protection of the Nuclear Energy Production cycle
Storage and Retention of Industrial Liquids and Gases
Storage of liquid, powder and solid Foodstuffs.
Our coating systems are individually designed according to the chemical formula of each content, regardless of its degree of aggressiveness.
They are used on new substrates as well as in rehabilitation, for the internal Waterproofing of concrete works and internal Anticorrosion protection of steel tanks, reservoirs, etc.
Environmental Protection
In a constant concern for environmental protection and soil preservation, MAX PERLÈS coating systems are based on solvent free epoxy resins, reinforced or not with fiberglass:
They contain no CMR-labelled substances and have very low VOC content
They are covered by independent laboratory approvals
They are covered by independent laboratory evaluation reports and/or official certificates
They eliminate drinking water leaks, reduce the pollution of groundwater by infiltration of waste water, hydrocarbons and other liquid industrial discharges as well as the discharges into the atmosphere of industrial gases and finally, they participate in the securing of nuclear and thermal power plants, all over the world.
Training
MAX PERLÈS offers theoretical and practical training and certifying courses to the personnel of its application contractors.
These can be held at our factory, in group or customized sessions, or on site.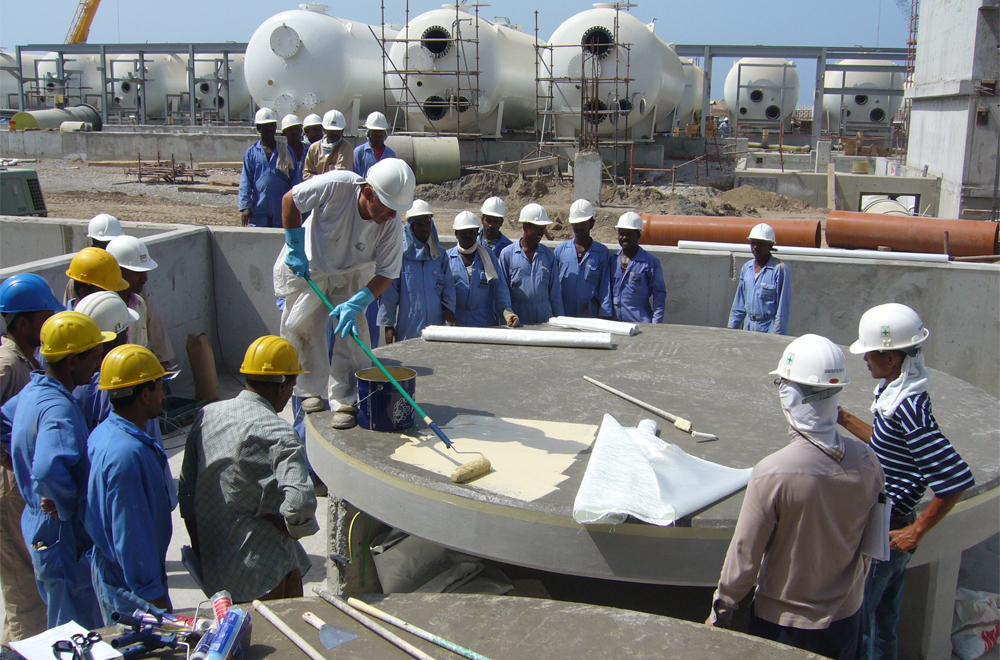 ---
10,000,000 m² have been protected the last 60 years by MAX PERLÈS systems over the world
MAX PERLÈS is an ISO 9001 Version 2015 quality-certified company